She graduated from University in Special pedagogy. She has been working with children since the year 2000. She used to teach at a nursery and worked in a private English nursery. She also was an assistant to an autistic boy and she used to be one of the camp leaders in a camp for mentally ill children. On top of that, she has 4 children of her own. She is very patient, cheerful, friendly and happy to help. She likes herbs, flowers and the sun.
She graduated with degrees in Social Work and Special Education. During her studies she devoted herself to helping people with disabilities. Before joining Indigo Kids, she worked as a teacher in a children's center for two years. Previously, she also worked as an au pair in Spain. For many years she has regularly led a children's summer camp. She is very nice and likes to spend her free time in nature.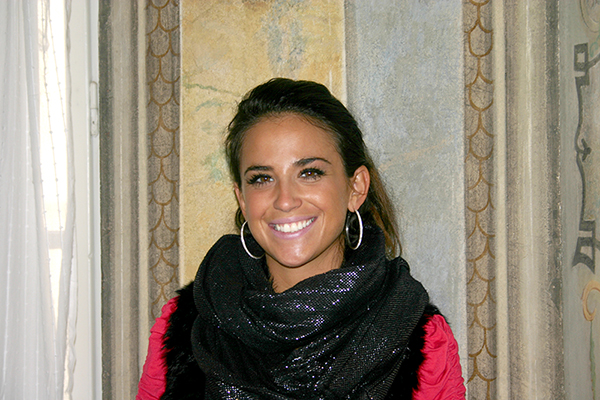 Veronika graduated from University studying preschool, extra-curricular pedagogy and adult education. In high school, she specialized in social law and worked in a nursery for kids with special needs. She lived in the UK for a year,  where she improved her English. She also worked one summer as a volunteer in Tanzania. She was helping children and adults who came from socially disadvantaged families. She is friendly, responsible and likes to laugh. She loves children, animals and creative work.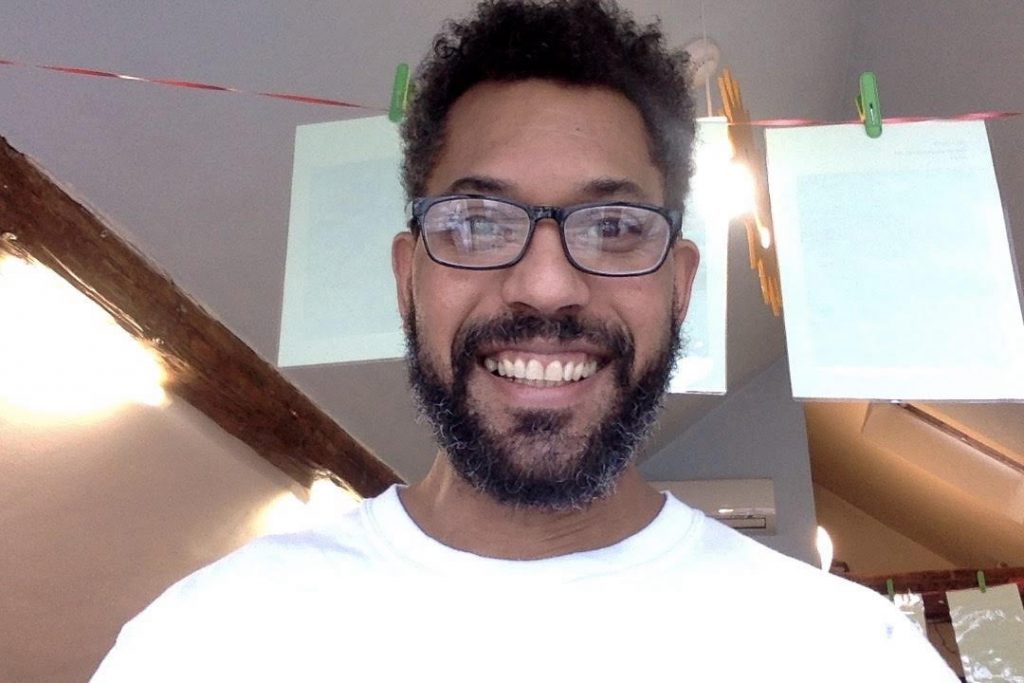 Ephraim hails from Windsor, Ontario, Canada. He holds a Bachelor's Degree in Cultural Studies from Trent University in Peterborough, Ontario as well as a TESOL certificate awarded by Trinity College London via the Oxford House, Prague. A resident of Prague since 1995, Ephraim has taught English to adults and children alike and also spent one year working with teenagers with learning disabilities. He has been working as a preschool teacher since 2009 and until recently was a full time staff member at Global International Preschool. Ephraim sings, plays guitar and also works as an actor in films and commercials. He has three sons of his own and has been told he has a special way with children. "I believe that the one way to educate children is by being a good example," he says. "English can be taught easily through lessons, games, activities and conversation. What is not so easy is to see children as equals, equals in the sense that they have a very open and unclouded way of seeing the world, without judgements. If we, as instructors and care-givers give them an open ear and our full attention and show them respect, we find this respect is readily returned and that they are much more willing to accept our guidance.
Jane is from Pittsburgh, Pennsylvania (USA) and has been living in Prague since 2013. Her passion for teaching began while writing science and literacy curriculum for City Science in NYC, and she is thrilled to be continuing her work in education at Indigo Kids. With certifications in The Language House and Watts English TEFL, she hopes to never stop learning for as long as she lives. In her free time she enjoys hiking & the outdoors, training in aerial silks, and studying Czech.
Originally from New York, Deepan has been living in Prague for over three years now. His interest in teaching young people started while working as a teacher and counselor at an English-based summer camp. He is pleased to teach at Indigo Kids, with their engaging and dynamic philosophies on child education. Besides teaching English, he hopes to be a good influence on the children and to set a foundation of creativity and curiosity, which they will carry throughout their development. Outside of school, Deepan enjoys writing, filmmaking, good food with good people, wind through the trees, and the sea.
Our right hand, who not only takes care of the nursery "behind-the-scenes" with food supply and preparation, but also assists with caring for our children. Previously, she worked in a pharmaceutical company, where she also kept the company in working order. She is hardworking, calm, patient, and very nice. She especially loves children, dogs and ice cream.
Sometimes we are visited by animals like trained dogs and so on. Of course, children allergic to animals do not come into contact with them.
Each semester, there are two American trainees from CIEE program of Charles University at our nursery improving English of our children through playing games and other activities.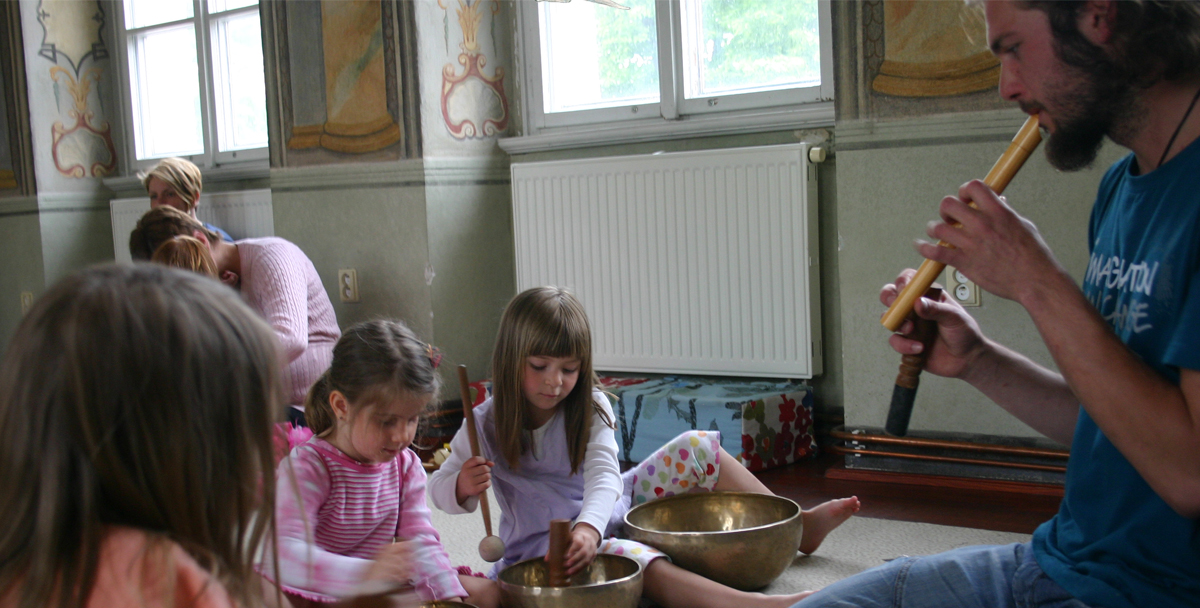 "Our son is very happy at Indigo Kids nursery. He spent one year at a state nursery where there were many children, it seemed impossible for each student to have the individual attention they needed. At Indigo Kids it is tho other way around. With helpful and experienced teachers we are happy with the way the nursery operates. The students have a good amount of freedom to be their own person, and with small class sizes they get the attention they need. We are also happy with the trips and extra activities our son experiences here. Since sending our son to Indigo kids, his behavior has improved and he looks forward to going to school every morning. We are happy with the direction he is heading in with this nursery. Additionally, Indigo Kids is in a very nice and quiet area which creates a nourishing environment for children. We cannot recommend this nursery enough!"
"The nursery Indigo Kids is exactly what we were looking for. It is a friendly place where our daughter develops with respect to her age and abilities. Since the beginning we have appreciated the sensitivity of the teacher´s approach. Our daughter acclimated very easily without any problems and in close cooperation with us, the parents, and that is not something that happens at every school. In the past we had an experience at another nursery where our daughter didn't adapt well to the environment due to that schools apathetic approach and lack of attention. Thanks to the Czech-English environment at Indigo Kids, children not only learn English in a natural way but also learn about different languages and cultures. American teachers are with the children every day and it brings visible results. Our daughter has started to understand and actively use English words and phrases. Moreover, she has no problem watching fairy tales in English. Small groups of children make it possible for the teachers to support the children´s individuality, respect their differences, and attentively listen and work with them. A big plus in comparison with state schools and most of the private schools is the healthy and tasty food they serve. Bio quality lunches low in sugar, with fresh fruit and vegetables, and sugar free drinks are the base of their colorful meals. Its location at the top of Vyšehrad makes it a place with the cleanest air quality in the city, and with few cars around it is also one of the safest areas for a nursery. Vanda is very happy there and always looks forward to going to the nursery, which for us as her parents is the most important thing."
Vanda´s mum, manager in the field of communication
"My daughter Johanka has been going to Indigo Kids for 3 years. On top of a rich program and highly professional teachers, my daughter and I appreciate the beautiful atmosphere and its location in the middle of the historical Vyšehrad complex. I also appreciate the high quality and delicious food which the school provides with a "green" and clean approach in their kitchen. Thanks to the bilingual program, my daughter can understand and speak English without feeling uncertain and afraid. The teachers are always smiling and have an open and friendly approach towards the children and their parents. We like the individualized attention in the teaching and the focus on the social development among all the children. This is possible at Indigo Kids because of their dedication to keeping class sizes small with enough teachers to support the children. It sounds cliche but it is amazing how smoothly and naturally everything happens at Indigo Kids. I happily send my daughter here and nowhere else."
Johanka´s mum, dancer, choreograph, teacher at AMU